Jacci Bainbridge
PharmD, FCCP, MSCS, FAES
Professional Advisory Board Director
An experienced clinical pharmacy specialist, Dr. Bainbridge is an expert on brain drug interactions and metabolism. Dr. Bainbridge is at the forefront of cannabinoid pharmacologic development, a national thought leader on cannabinoid drug interactions, an advocate for scientific use of cannabinoids, as well as a frequent speaker at national cannabinoid conventions.

Currently, Dr. Bainbridge's research involves compounding novel cannabinoid molecule formulations that are tested in FDA approved clinical trials. Most recently she has published on the safety and tolerability of cannabidiol in Parkinson's disease. She is part of a clinical trial team conducting research in back pain, restless legs syndrome, multiple sclerosis, Parkinson's disease, fragile X syndrome, and autism spectrum disorder.
Dr. Bainbridge is an expert in identifying and resolving drug-related problems, evaluating patients for medication toxicity, as well as developing patient specific formulations of cannabinoid medication therapies. An seasoned clinical pharmacist, she is an integral part of our bench to bedside approach to cannabinoid science.
Paul Lyons
MD, PhD, FAES, FAAN
Professional Advisory Board Member
Dr. Paul Lyons is the Founder and Director of the Virginia Comprehensive Epilepsy and Neurodevelopment Clinic. As an epileptologist and neuroscientist with decades of experience in treating neurological disorders, Dr. Lyons has extensive experience in treating patients with medical cannabis.
He is currently investigating new technology to improve brain cannabinoid molecule delivery in preclinical studies using a rodent model of Alzheimer's Disease. He also has extensive experience in designing clinical drug trials and has published articles in numerous scientific journals. Licensed in Virginia, New York and the State of Washington, he is Board Certified in Neurology, Sleep Medicine, Clinical Neurophysiology and Epilepsy.
In addition to his interest in medical marijuana, he focuses on epilepsy surgery, neuropsychological, psychiatric, and behavioral consequences of epilepsy, biomedical devices, novel class of molecules research for treatment of pharmacologically refractory epilepsy, sleep disturbances, neuroimmunology and neurophysiology. Dr. Lyons graduated from medical school at the University of Alabama at Birmingham and trained at the University of Virginia.
John Mendelson
MD
Professional Advisory Board Member
Dr. John Mendelson is the Chief Medical Officer and Founder of Ria Health, (formerly DxRx), an alcohol addiction treatment center based in San Francisco. As a Board Certified Internist with over 30 years of research and practice in the field of addiction, Dr. Mendelson brings his commitment to evidence-based treatment to Sativa Science.
Born of his strong conviction that patients should have access to safe, effective and affordable addiction treatment, Dr. Mendelson's formula for compassionate addiction treatment combines science based methods with new technology, medication, recovery and coaching.
He has worked with patients in his private practice for several decades, and recently served as Medical Director of BAART (Bay Area Addiction Research and Treatment) where he supervised 5 opioid treatment clinics in San Francisco. He believes that success can and should be measured by scientific data and to that end, Dr. Mendelson is a seasoned research professional. He was Medical Director of the Drug Dependence Research Center at UCSF from 1991 to 2007, as well as Founder and Director of the Addiction and Pharmacology Research Laboratory at California Pacific Medical Center from 2004 to 2016. More recently, he has acted as Senior Research Scientist at Friends Research Institute. He also currently serves as Clinical Professor of Medicine at University of California, San Francisco (UCSF).
David Anschel
MD
Professional Advisory Board Member
Dr. Anschel is the founding director of the St. Charles Epilepsy Center, an affiliate of the NYU Comprehensive Epilepsy Center at St. Charles Hospital in Port Jefferson, NY and is the Director of Epilepsy and EEG Services at Good Samaritan Hospital in West Islip, NY. Dr. Anschel also serves as Adjunct Associate Professor at New York University School of Medicine. He currently has over 90 scientific and technical publications, and holds Board Certifications in Neurology, Clinical Neurophysiology, and Epilepsy.
Dr. Anschel earned his B.S. in Biological Sciences, summa cum laude, from the State University of New York at Buffalo. He then went on to earn an M.D., with Honors in Physiology and Neuroscience, from New York University School of Medicine. He completed his neurology residency at Harvard University-Beth Israel Deaconess Medical Center/Boston Children's Hospital, followed by a fellowship in epilepsy and clinical neurophysiology at Stanford University.
Ann DeWerth
JD
Branding & Communications Lead
Ann DeWerth is a practicing attorney in the legal cannabis industry and, more specifically, she is working with the scientific use of marijuana to assist those suffering from opiate and alcohol addiction.
Ann graduated from NYU with a BA in English and French literature. She then studied at Sorbonne in Paris earning a Certificate in French Language, before graduating from Columbia University with a Masters in Journalism.
After college, Ann worked as a journalist and then as a creative, public relations, and marketing executive who represented internationally known brands, athletes, and events, such Derek Jeter, Tiger Woods, the Cleveland Grand Prix, and Stars on Ice. Ann then attended Cleveland Marshall College of Law and has been a practicing attorney for over a decade. Ann has been instrumental in developing our brand and formulating our initial marketing efforts.
Laura Perkovic JD
Professional Advisory Board Member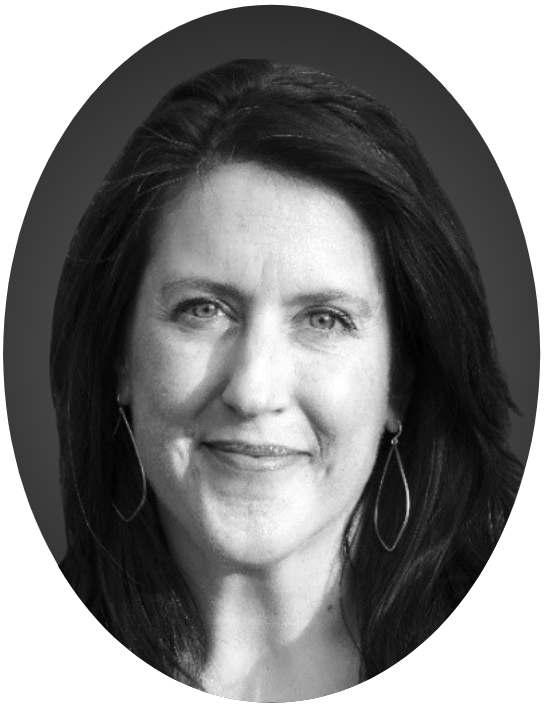 Laura A. Perkovic is a health care attorney who brings twenty-one years of courtroom experience in criminal and civil cases, including health care fraud and abuse, to Sativa Science. She previously served as a Special Assistant United States Attorney and Deputy Attorney General for a state Medicaid Fraud Control Unit.
In private practice, she represented physicians, pharmacists, nurses, clinics, pharmacies, and other health care providers and organizations in regulatory compliance, transactions, and the defense of government investigations and prosecutions. She currently serves as Chief Legal Officer for one of the largest independent medical practices in the country.